Own an LG TV or webOS device? Join our Forum!

Register now to gain access to our webOS user support forum. Once registered and logged in, you will be able to post a user to user support request topic to this site or reply to existing topics posted by other users. You can also take part in our other webOS user forums. You'll be able to customize your profile, receive reputation points, while also communicating with other members via your own private inbox, plus much more!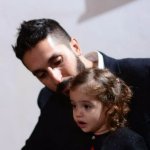 Sk85 subtitles.. did everything.. nothing work
Asked by Yaniv Davidi

7 answers to this question
---
Similar Topics

Similar Tagged Content

By David Póka

I have a 50LF652V TV. When I play a movie (with multiple audio tracks and subtitles) I cannot change between audio tracks. I simply not found this option. Please help.