Own an LG TV or webOS device? Join our Forum!

Register now to gain access to our webOS user support forum. Once registered and logged in, you will be able to post a user to user support request topic to this site or reply to existing topics posted by other users. You can also take part in our other webOS user forums. You'll be able to customize your profile, receive reputation points, while also communicating with other members via your own private inbox, plus much more!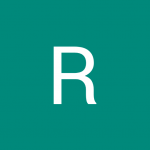 1 answer to this question
---
Similar Topics

By Ganapathi Nunna

Hotstar language change is not happening in LG 32 inch smart TV model - 32LJ616D-TA/2018.
 
TV software is up to date and there are no further updates, Screenshot is attached for our reference.
Regards,
Ganapathi




By Khaled wally

LG smart not working fine with shahid VIP although other devices at home like Samsung doing fine
Original Content From: https://www.lgwebos.com/?forumId=34&do=add


By Sur Partha

I want to install MX Player on my LG Smart TV. I checked LG Play store for content. It is not available. Is it possible ?
Regards,
Partha
 
 


By Everton Bazarim

I Have this smatrt TV (model 39LN5700-SA -- http://www.lg.com/br/tv/lg-39LN5700).
I would like to have Amazon Prime on it.