Own an LG TV or webOS device? Join our Forum!

Register now to gain access to our webOS user support forum. Once registered and logged in, you will be able to post a user to user support request topic to this site or reply to existing topics posted by other users. You can also take part in our other webOS user forums. You'll be able to customize your profile, receive reputation points, while also communicating with other members via your own private inbox, plus much more!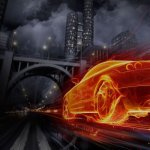 Webos brower not loading website anymore
Asked by Rokas Simas

1 answer to this question
---
Similar Topics

By mick mcgregor

My 55UH850V  can no longer access my gmail or my Youtube account because Google no longer support the browser, this is a growing problem as on many other sites i have the message "we will no longer be supporting this browser please update to new Chrome" can LG do an APP or fix this problem?
My TV is only 5 years old and already out of date i feel let down by LG, surely an update enable search engine should be a must for smart TV, maybe a docking port for a hard drive on the back of new TVs so you can slot in a LG formatted hard dive at the side or bottom for down load of new systems for LG to keep TVs up to date.
I have a hard drive through USB on the TV to record programs but it can only record what you are watching this also is a pain as you generally record a program so you can watch something eles, a common sense issue that LG should have picked up on.




By dfmaase

Installed new OLED65C6P-U
Wired internet connection.  Can access web using resident browser, but cannot run any video within web applications such as CNN, Fox News, etc.  Can access Web Apps using Sony Blu-Ray.
Cannot access LG Content Store.  Error message indicating a "temporary problem"
Attempt to use any resident Web App says must update.  Select Update and get error message indicating a temporary problem along with error code 6003.
Have reset 3 times.  Same result
Have turned off AC to TV twice, waiting a minute before restarting.  Same result.
Cannot access Local Account from TV General Settings page.
Seems as if LG Server is down somewhaere, but no info on Web indicating this is the case as of this date (April 16, 2017)
Email to Support resulted in email return saying problem difficult to solve via email; call Support (which I will do Monday).
Similar problems seem to have faced customers in past with no apparent solution, but problem just disappears.
Anyone faced this problem and solved it with specific steps to remedy?
 


By Vanilton Coelho

Hi people,
 
Recently bought one 49LF6350 and one 43LF6350 and the two models have the same problem, whenever I try to open an application, informs me that I have to update (required update, you must update this app to launch it. the update may cause data to be stored deleted.), and when I try to update, it gives an error message (application has not Been instaled. try again). It happens to apps also store to at new install. what may be occurring?
 
software version: 3:03:04
WebOS TV version: 2.0.2-3928 (behive-badlands)
 
thanks.