Own an LG TV or webOS device? Join our Forum!

Register now to gain access to our webOS user support forum. Once registered and logged in, you will be able to post a user to user support request topic to this site or reply to existing topics posted by other users. You can also take part in our other webOS user forums. You'll be able to customize your profile, receive reputation points, while also communicating with other members via your own private inbox, plus much more!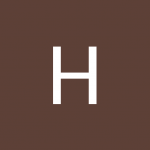 ---
Similar Topics

By bar1

Hi everyone,
I am new to Webos and to the forum...i am sure this question has been answered before but i can't find the answer.
Can i program the netflix button on the remote to launch a another app?
also my TV isn't connected to any live tv services....can i change webOS to automatically start an app when switched on?
 
Regards,Bar1


By Shemant

Trying to change language on hotstar app , but i dont find the settings button appear kn the screen while the same is visible when it is run through Android app . I am using uhd with lg webos it seems some issues wiht you OS. Pls let me know the way to fix it


By Shogun

I have a new OLED55C9PLA and am trying to access the red button service BBC channels, no matter which channel I try be it on Freeview or Freesat I keep getting a 'This function is unavailable message'
Can anyone suggest a way to access this service please? The tv is not and will not be connected to the internet but that should not be needed anyway. The latest software is installed but the Red Button service did not work
with the installed software when delivered.
Any help appreciated.


By Colin Bamber

Is it possible to programme an additional function on to the magic remote. 
 
There is a missing EDIT button that my HUMAX FVP-5000T uses to bulk delete recordings and various other functions. I can't seem to replicate that function with any button on the magic remote.