Own an LG TV or webOS device? Join our Forum!

Register now to gain access to our webOS user support forum. Once registered and logged in, you will be able to post a user to user support request topic to this site or reply to existing topics posted by other users. You can also take part in our other webOS user forums. You'll be able to customize your profile, receive reputation points, while also communicating with other members via your own private inbox, plus much more!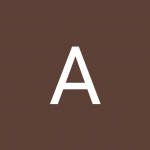 "Not Programmed" message on the screensaver - but I don't want to program it!
Asked by Andrea Caleo

1 answer to this question
---
Similar Topics

By Adlan

Hi,  I hope you could add in Unifi Play TV to the app that can be installed on LG webOS
Thank you


By Mike78j

OK. I have a 2018 LG Smart TV model OLED65C8PUA.   The TV  'magically' recognizes and (badly) displays/ plays the 2gb of photos, videos and audio residing on my Western Digital 4TB My Passport  external hard drive I have. The problem is the TV is the ONLY device that WILL RECONIZE THE DRV! 8 diffirent computers running from Vista to Win 10 have given me 'DRV (x) is not accessable'. At one time the drv was password protected and it worked fine. The exact password was lost so I tried a number of variations and was able to finally unlock the drv and remove the password  using WD Utilities. It worked for a bit and I was able to copy out a few files using a Surface Pro/ Windows 10  but it stopped and now with that Surface Pro and the other windows machines  I get `D is not accessible. The parameter is incorrect'.  I even put it on a Samsung smart TV - none will read the drv, ONLY THE LG!  The LG also displays the DRV'S volume label and  content filenames as well. 
I want to copy these files before the drive fails as the catch here is the LG seems to produce one or two "unrecognized files' every time I use it and some of these videos are one-of family heirlooms! I want to avoid another $300 data recovery bill if possible. And if the LG can read it one would think there is a way forward.
Any suggestions will be most appreciated! 


By RichardB

When I try and connect to my All4 app I get error message 'Server Certificate has expired or is not yet valid as the set time on TV is different from the current time'.
cAN ANYONE HELP
 


By ljjones

OLED65B8 webOS browser won't accept password for Amazon.com account.  Winows Chrome on desktop or Android phone both sign in normally.
I have several other account sign-ins that do the same thing -- work on desktop but not on TV.  What's going on?