Own an LG TV or webOS device? Join our Forum!

Register now to gain access to our webOS user support forum. Once registered and logged in, you will be able to post a user to user support request topic to this site or reply to existing topics posted by other users. You can also take part in our other webOS user forums. You'll be able to customize your profile, receive reputation points, while also communicating with other members via your own private inbox, plus much more!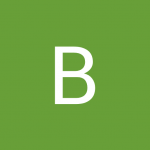 0 answers to this question
---
Similar Topics

By ljjones

OLED65B8 webOS browser won't accept password for Amazon.com account.  Winows Chrome on desktop or Android phone both sign in normally.
I have several other account sign-ins that do the same thing -- work on desktop but not on TV.  What's going on?


By ajmboy

So LG has put webOS on TVs, projectors, and now cars with webos auto. Does anyone thing LG will ever produce a webos powered smartphone or tablet? I know samsung has tried with tizen and it was only with the palm pre 2 and touchpad from HP that we saw webos on these types of devices. Just curious on what everyone thingks. Here's what webos used to look like..
 
HP Touchpad
 


By Htnoam

Hi, I would like to ask how can I upgrade my webos to the latest version. 
tv model - 65lf630y
firmware version - 04.06.30
webos version: 2.2.3-169
 
thank you


By Youssef Mohamed

Hello.. I want to install latest webos system version to my tv .. I think rooting it may help .. is there any guide or steps to follow to do that ? 
Also I want to be able to rollback to my current version if the install with root failed due to drivers for example.