Own an LG TV or webOS device? Join our Forum!

Register now to gain access to our webOS user support forum. Once registered and logged in, you will be able to post a user to user support request topic to this site or reply to existing topics posted by other users. You can also take part in our other webOS user forums. You'll be able to customize your profile, receive reputation points, while also communicating with other members via your own private inbox, plus much more!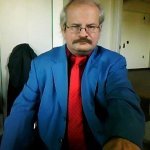 1 answer to this question
---
Similar Topics

By Mihai B.

Hello,
Is there any way of installing an usb gigabit network adapter on a webos smart TV?  The builtin wired adapter is only 100mbps (on a 2000$+ TV, shame  on you LG!!!)  while the wifi (N) is very poor, with the router at 1m from TV it only gets half the bandwidth of the wired network. Anyway the wired network  maxes out near 100mbps but I need more bandwidth as I have 4k video content with bitrates grater than 100mbps which I cannot stream without stuttering to TV through XPLAY/PLEX. 
Kind regards,


By Gary M

LG webOS TV UH8500
Software version:  05.30.60.
As of last evening YouTube has this piece of information at the top of my home page:
"We'll stop supporting this browser soon.   For best results please update your browser"
Now what am I supposed to do?


By Thomas Devenney

Hi,
I use the YouTube app on my LG OLED55B6V smart TV on a daily basis. Does anyone know in 2020, if there is an external keyboard I can use on the YouTube app? 
 
Thanks.