Own an LG TV or webOS device? Join our Forum!

Register now to gain access to our webOS user support forum. Once registered and logged in, you will be able to post a user to user support request topic to this site or reply to existing topics posted by other users. You can also take part in our other webOS user forums. You'll be able to customize your profile, receive reputation points, while also communicating with other members via your own private inbox, plus much more!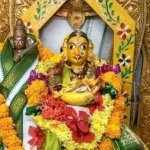 2 answers to this question
---
Similar Topics

By Joseph1

How do I install Pluto on my LG smart TV


By Cyberflix

CyberFlix is one of the most popular entertainment and online media streaming application with millions of users worldwide. Download Cyberflix TV  App now to start enjoying free HD Movies and TV Shows.To Watch Movie And Tv Shows On Online Visit this website


By Pat

Bought a new 65" Smart TV, all the preoaded apps You Tube, Netflix etc  are restarting after couple of minutes with "this app will now restart to free up more memory" message.