Own an LG TV or webOS device? Join our Forum!

Register now to gain access to our webOS user support forum. Once registered and logged in, you will be able to post a user to user support request topic to this site or reply to existing topics posted by other users. You can also take part in our other webOS user forums. You'll be able to customize your profile, receive reputation points, while also communicating with other members via your own private inbox, plus much more!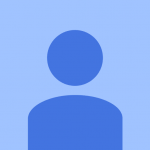 1 answer to this question
---
Similar Topics

By Derek Weselake (WEZ)

Hey there,  I have had a  OLED55B6P for ten months and I love it but

I have a problem all a sudden, just today it starts to show a black screen with fire works every minutes if I don't press a button on the remote.

I have no eco mode on, no power save modes on, TV firmwire is up to date, and tried turning off on and on the tv.

anyone know how to fix?


By Void Toast

Please consider adding a new menu for 2017 OLED's  in HDR Game mode preset called "Static Tone Mapping" to picture options with a selection of 4000 nits (default) or 1000 nits.
The reason so many complain about dim HDR on 2017 OLED's is down to an overly tone mapped image, game consoles HDR titles are mastered in 1000 nits range, LG's default tone mapping is set to 4000 nits and because the consoles do not send any HDR metadata, LG tone maps 1000 nits content to 4000 nits. We know this is the cause as advanced tools like HD Fury Vertex can trick the TV into thinking it's 1000 nits content and give correct looking HDR (very complex thing to setup far beyond normal users).
This is entirely fixable by giving us a menu under game mode to force the TV to tone map to 1000 nits instead. If you read around online I'm almost certain this is what the special "Active HDR dynamic contrast = low" under Cinema mode does but this setting is not the same under any other preset.  Maybe the "Active HDR" trick is not possible under game mode but forcing the TV to 1000 nits tone mapping is because the HD Fury Vertex can do it so the TV has the capability.
The 2018 models do not have this issue as they have "Dynamic Tone Mapping" under picture options so please throw us 2017 owners a bone on this, thanks.
(Yes game consoles could possible fix this by sending metadata but that's unlikely).


By Coxy

I have a 55 oled LG tv.  I'm trying to connect to my echo 8 but not connecting I have got the LG ThinQ app on echo and enable and on my phone showing tv on it but echo can't find device.   Help please it's driving my crazy 


By Yuriy Seredyuk

I own OLED55C9 TV.
I use Apple TV 4K with the TV. I enabled HDMI-CEC option in settings to be able to turn on my TV when my Apple TV is also turned on.
But I would like to have also ability to turn TV off when Apple TV is turned off. Now I cannot do this (at least with webOS version 04.71.05).
It will be awesome for me because in this case I don't even need to find LG TV remote. I need to use just build in Apple TV app on my iPhone which is very simple and useful.
I use my LG TV only with Apple TV box. I don't like using build in TV's apps because LG remote has a lot of buttons and it is not as simple and useful... So Apple TV clear winner for me in terms of usability. 
Please add ability to turn TV off (via HDMI-CEC) when TV box is go sleep/turned off.
BTW, turn off feature works perfectly fine with Samsung TVs.