Own an LG TV or webOS device? Join our Forum!

Register now to gain access to our webOS user support forum. Once registered and logged in, you will be able to post a user to user support request topic to this site or reply to existing topics posted by other users. You can also take part in our other webOS user forums. You'll be able to customize your profile, receive reputation points, while also communicating with other members via your own private inbox, plus much more!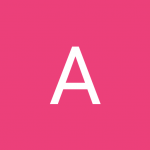 Pixelated blacks in dark scenes and lines through icons and lettering
Asked by Anthony Vaccari

0 answers to this question
---
Similar Topics

By Dipak

Is there any playback language settings option available  on hotstar LG webOS app?


By Khaled wally

LG smart not working fine with shahid VIP although other devices at home like Samsung doing fine
Original Content From: https://www.lgwebos.com/?forumId=34&do=add


By San Lam

Why Netflix is not available in LG content store? My LG smart TV model is [LG] webOS TV UM7290PTD and my country region is Cambodia.


By Md. Mahbub Hossain Shahi

I am using 32LH604D, The TV comes with preinstalled app, but I cant install any app necessary  to use. Ex# Netflix.
The software is up to date.
Im attaching the model and software version.
 
Can you please guide me how to install such apps?