Own an LG TV or webOS device? Join our Forum!

Register now to gain access to our webOS user support forum. Once registered and logged in, you will be able to post a user to user support request topic to this site or reply to existing topics posted by other users. You can also take part in our other webOS user forums. You'll be able to customize your profile, receive reputation points, while also communicating with other members via your own private inbox, plus much more!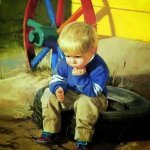 0 answers to this question
---
Similar Topics

By Kundan

43inc full smart tv lg contain store can't show voot app how can I download in India 


By rd.prasanna

Hi Team,
 
i had brought LG 49UJ75 from UAE and now i moved back india,
while tring to change the location to india, its not listed in the TV,  when i googled how to change location i came to know it can be done using service remote.
now what code should i enter so that my TV can allow me to select India as my locationa and i can download HOTSTAR which is not availabe in 
Area Option : 4971
Continent Index :107
Language & country : JA
HW Steeings : AJ JA IL
these are the current setting in TV.
 
Kindly provide me the setting which enable india location.
Thanks in advance
Prasanna
 
 
 


By Leo Lagos

Hi. I've got a MKV file with 20+ subtitles. Subtitle I need is at position 18. When I connect the USB disc to the TV,  default LG media player plays it, but when I try to select the 18th subtitle, media player only shows 12... no more... No way I can access subtitles more than that.
This is a clear bug. Any way to fix this? Is there a better media player app I could install  that can handle more than 12 subtitles in an MKV file?
Thanks


By Pratyush Ranjan Mishra

I brought my LG 42LB650V-ZN from UK to India. This is a good TV.  But not able to change the location and hence not able to access the apps in India store. This is a great smart TV, but not able to access anything apart from Amazon Prime and YouTube.
  Once I had to replace the LED panel here in India. They also gave a worst service. I am getting some patches on screen.   Is there a way to update software?   This TV has the capability to get free channels from satellite, that also I love.       Can you please help?   Kindly help.....