Own an LG TV or webOS device? Join our Forum!

Register now to gain access to our webOS user support forum. Once registered and logged in, you will be able to post a user to user support request topic to this site or reply to existing topics posted by other users. You can also take part in our other webOS user forums. You'll be able to customize your profile, receive reputation points, while also communicating with other members via your own private inbox, plus much more!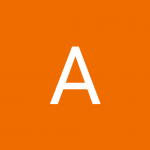 0 answers to this question
---
Similar Topics

By Youssef Mohamed

Hello.. I want to install latest webos system version to my tv .. I think rooting it may help .. is there any guide or steps to follow to do that ? 
Also I want to be able to rollback to my current version if the install with root failed due to drivers for example.


By Ahmad Baeisa

I bought an lg pf50kg  smart projector and can't find netflix, youtube and no app store so i paid for a projector that should be smart and ended up having a normal one this is cheating lg .


By Deepak Suresh

Please remove the dirty apps which has only one star rating in LG Content Store


By Narendra Desai

Of all the apps in webos, like hotstar, amazon prime, netflix etc. I face the problem of buffering while watching any content on only and.only zee5 and alt balaji.  If it's internet /bandwidth then why not for other apps . I can view Hdr on netflix too without buffering or any interference.
My Tv model LG 55UJ632.