Own an LG TV or webOS device? Join our Forum!

Register now to gain access to our webOS user support forum. Once registered and logged in, you will be able to post a user to user support request topic to this site or reply to existing topics posted by other users. You can also take part in our other webOS user forums. You'll be able to customize your profile, receive reputation points, while also communicating with other members via your own private inbox, plus much more!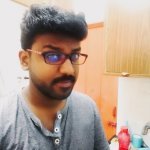 0 answers to this question
---
Similar Topics

By ashfaq mohammed

Hi
I can't find setting option in New Hotstar App to change language of a movie. Movies are playing in default language and I am not able change its language. UP key of magic mouse doesn't give menu option in hotstar. Plz advise solution.
 
Thanks in advance


By Pawel N

I think many people have this problem but i can't find the answer.
I am talking about change image settings when i run vod movie and not mode from standard to other but in the same mode other settings.
How you disabled this?
Thanks


By Janagam Venu

Hi friends
How to change video quality in online streaming apps such as Amazon prime, Netflix and hot star. My TV model is "LG 43UM7290PTF" and os version is 4.71.30


By Dipti Solanki

In My LG webos smart tv,I can't change language in hot star app....pls guide me.....