Own an LG TV or webOS device? Join our Forum!

Register now to gain access to our webOS user support forum. Once registered and logged in, you will be able to post a user to user support request topic to this site or reply to existing topics posted by other users. You can also take part in our other webOS user forums. You'll be able to customize your profile, receive reputation points, while also communicating with other members via your own private inbox, plus much more!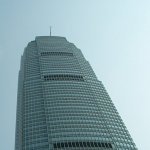 PF50KS - CONTROL VOLUME OVER BLUETOOTH
---
Similar Topics

By John Bizeray

I recently updated the firmware on my  LG43UH610V.  Now I constantly get "Wired Lan cable disconnected" / "Wired network is connected" messages even while watching a video file from my NAS. The TV is connected and using the network while getting these messages. It has always been on a fixed IP address on the LAN.


By Dennis Hansen

Hi 
Does anyone have a solution for how to get the magic remote to wake up instantly?
I have to wait for ar least a minute for the pointer to appear on screen. 


By derrrface

Has anyone had any luck hooking up a Bluetooth dongle to their TV and having WebOS recognize it?  I'm about to buy a replacement BT dongle from Amazon for my laptop and wanted to see if any particular make/model worked for them. Thanks!


By mick mcgregor

My smart TV remote control developed a problem where it would jump up and down the menu.
If you have this problem the way to fix it is to open up your remote control (pops open by slipping in to the bottom corner with blade or similar flat item and prize open) then taking the circuit board remove scroll wheel then spray WD40 or similar allow to soak in then wipe off surplus and gently tap out,replace scroll wheel and work it well by rolling it then wipe again and put back together....job done!